VFF USA is a non-profit committed to helping
vulnerable populations throughout India
Vicente's Wish
Our Story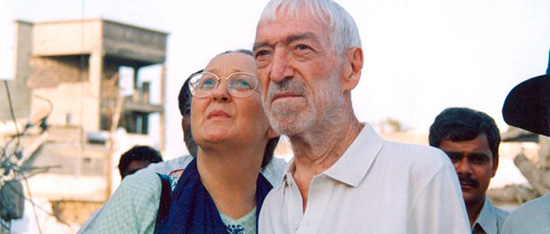 Vicente Ferrer landed in Mumbai, India, in 1952 for the first time, and he immediately felt connected to the plight of rural farmers. In 1956, he was ordained as a priest and spent the next 12 years dedicating himself to supporting the farmers, building wells and building community grassroots teams.
Learn more
News - What's Happening?
17-07-2016
Nallamma is not only one of the first women in India to become a rickshaw driver, she's also one of the stars of the virtual reality experience debuting at VFF USA's official launch party on Sept. 22.
14-07-2016
An Indian proverb says, "All of the flowers of tomorrow are in the seeds of today." In the rural areas of Anantapur district where we work, we see not just the seeds of change being planted, but the flowers themselves. Beautiful, vibrant flowers bought daily from merchants and street vendors adorn our communities.