imatge: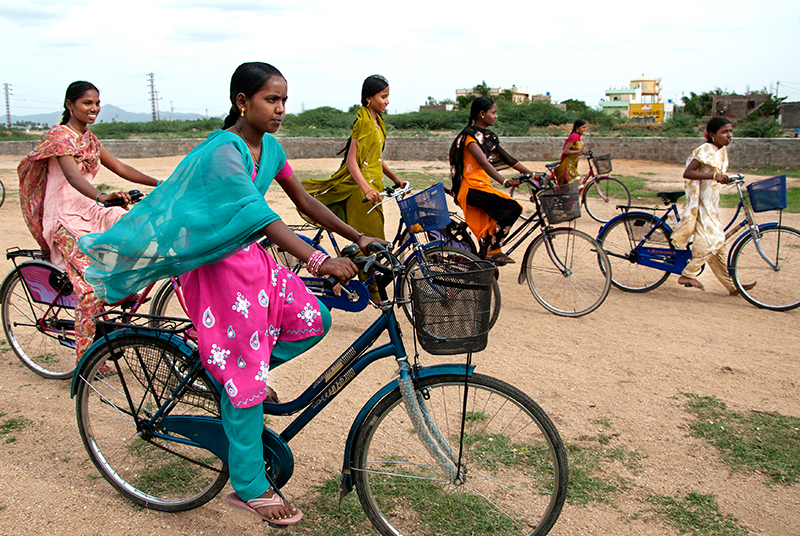 News - What's happening?
16-06-2017
The Vicente Ferrer Foundation USA (VFF USA) is thrilled to announce the save-the date for our annual gala, "Recipe for Empowerment" as October 6th, 2017.
15-06-2017
Are you interested in traveling to India?
Dear Supporter,
As we close out 2016, I am full of gratitude for all that we have accomplished together. Thanks to your tremendous support, here are just some of the highlights from VFF USA this year:
Opened our U.S. office, in Washington D.C.

Built a community center in Neraniki Thanda that serves 273 families (938 people), with help from the Carlson Family Foundation

Funded nearly half of the women's job skill training program for 130 women, via our Recipe for Empowerment event. We need just $50,000 more to complete this lifesaving training program

Started construction on 14 houses for women and their families

Gave 69 bikes to students who now have means to make it to their classes
We know that none of this would be possible without you and your generosity. So thank you for an amazing year. I wish you a very happy holidays full of joy and peace.
In the final days of 2016, we hope you will think of VFF USA and help us continue to support rural development and other sustainable programs that benefit women, children, and the disabled.
All the best,
Angelina Klouthis
Executive Director
Vicente Ferrer Foundation USA