Reimagining Travel to India, VFF USA Launches Travel for Change Program to Inspire Visits to Rural Communities
imatge: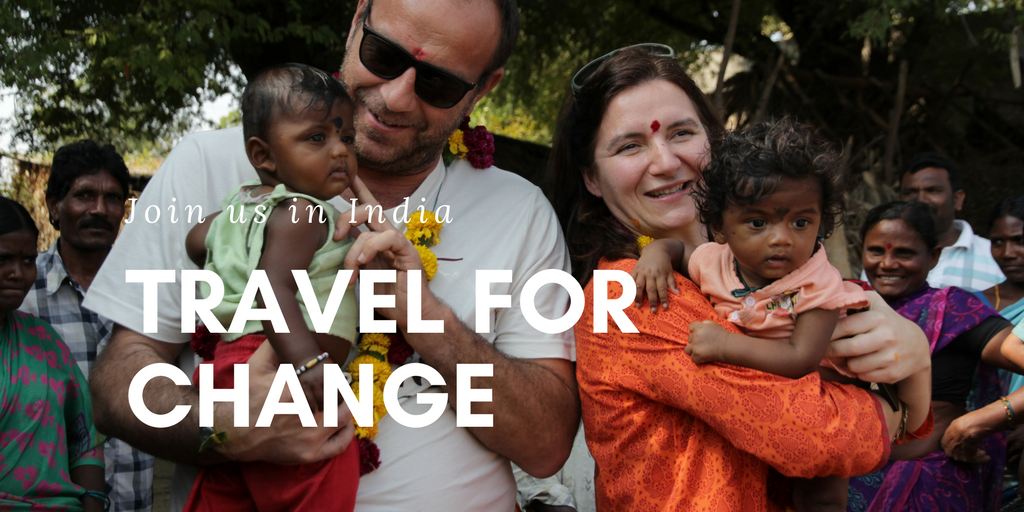 News - What's happening?
16-06-2017
The Vicente Ferrer Foundation USA (VFF USA) is thrilled to announce the save-the date for our annual gala, "Recipe for Empowerment" as October 6th, 2017.
15-06-2017
Are you interested in traveling to India?
Business and Leisure Travelers to India Can Now Experience First-Hand Immersion in Programs Empowering Rural Communities
WASHINGTON, D.C., June 1, 2017 -- Vicente Ferrer Foundation USA (VFF USA), a nonprofit with a mission to empower rural India, has introduced "Travel for Change," a program that encourages travelers to India to visit rural communities for an alternative travel experience. Travelers who plan to visit India can easily experience VFF USA's programs in south India's Anantapur district, broadening their exposure and understanding of India outside of the usual tourism sites.
While travel to India has been on the rise in recent years, attracting nearly 9 million foreigners each year, most trips focus on major cities like Delhi, Mumbai, and Chennai; popular tourist attractions such as Agra's Taj Mahal and Jaipur's palaces; or visits to family members. By hosting a visit to Anantapur in south India, VFF USA enables travelers to add purpose to their trip and see first-hand how a well-built home for a family, a micro-business that empowers women, prenatal care that leads to healthier babies and mothers, and other solutions can help lift up and sustain communities for generations to come.
Anantapur is a district in the southern state of Andhra Pradesh, about a three-hour drive from the Bangalore airport. With arid weather conditions throughout the year, agriculture is challenging. Since 1969, VFF has been partnering with rural communities near Anantapur to empower women, children, and people with disabilities.
"When I first traveled to Anantapur, I was astounded and inspired by the ways that men, women, and children were collaborating with each other and our organization to overcome obstacles and combat poverty," said Angelina Klouthis, executive director of VFF USA. "While VFF USA's mission is to empower rural India, this program also empowers travelers to have a more meaningful experience in India and gain this broader view, to be inspired at how proven solutions are equipping people to reach their greater potential."
Travel for Change generously provides visitors to Anantapur with a free multi-day package that includes local ground transportation, lodging in a modest private bungalow, meals, and guided visits of local programs and attractions. Trips can be personalized to focus on individual interests, with options that include a visit to a women's group, a day with children in the sponsorship program, and meeting community members who are contributing to local change. VFF can also connect guests with affordable local transportation from major cities in India or to connect with tour packages, as needed.
"Why settle for an ordinary vacation or a business trip spent mostly in conference rooms?" added Klouthis. "Add adventure and purpose to your India trip, and you will leave with incredible stories to share and new friendships to treasure."
For more information about Travel for Change, please visit http://www.vffusa.org/get-involved/travel-for-change.
About VFF USA:
Vicente Ferrer Foundation USA (VFF USA) is a non-profit organization on a mission to empower rural India. For 48 years, VFF has empowered vulnerable populations and marginalized members of society by partnering with rural communities to implement sustainable solutions and remove barriers to eliminate poverty. VFF programs benefit 3.6 million people in over 3,500 villages in 6 areas: Education for Empowerment, Women's Development, People with Disabilities, Health Equity, Rural Infrastructure, Sustainable Environment. Get involved at vffusa.org.