imatge:

News - What's happening?
16-06-2017
The Vicente Ferrer Foundation USA (VFF USA) is thrilled to announce the save-the date for our annual gala, "Recipe for Empowerment" as October 6th, 2017.
15-06-2017
Are you interested in traveling to India?
How VFF Helps the Poor Overcome Their Disabilities
Through partnerships, the Vicente Ferrer Foundation provides interest-free microloans to people with disabilities to start small businesses. Nearly 30,000 people in Anantapur have benefited from this program.
In Andrha Pradesh and Telegana, more than eight million people have a physical or developmental disability. People with disabilities are often seen as a burden for family members, a belief that has perpetuated the cycle of poverty for families.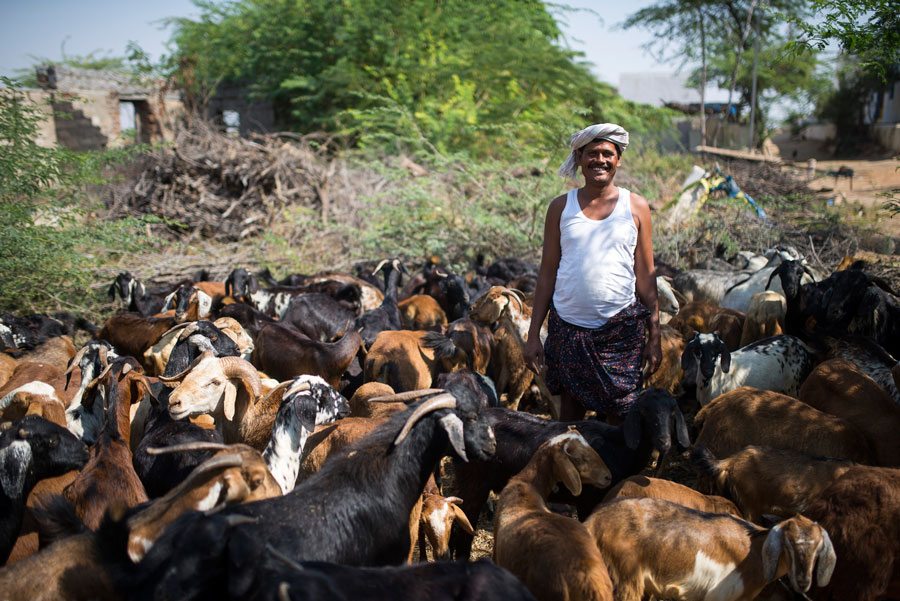 There is limited support for people with disabilities to live independently, obtain an education, or enter the labor market. Conservative estimates in India state that 26 million people suffer from disabilities. The numbers in rural Telegana and Andrha Pradesh are disproportionately high. Those who have a disability in rural areas have less access to support than their urban counterparts. In rural India, employment is often based on a physical job, such as working with agriculture and livestock. This poses some limitations for the disabled.
VFF has run its development program for 46 years and has helped 28,116 disabled people develop job skills and find employment or create their own. Through partnerships, the Foundation provides interest-free microloans to people with disabilities to start small businesses. Some of the most successful businesses include small shops (aka petty shops), barbers, and tailors in their home villages. Others are committed to changing stereotypes about manual labor and work with livestock.
Linga Reddy received a loan of approximately $500 from the Foundation in 2011. Mr. Reddy had polio as a child which resulted in muscular hypertrophy in the left leg. He purchased goats and lambs to breed and then sell the livestock. Like 99 percent of others who received loans, he paid back the money in less than six months, freeing up funds for others. His community didn't think he would ever be able to earn a living but he is committed to being self-sufficient despite his disability. Before the loan, he earned approximately $15 per month, but now he is able to support himself and family with a salary of about $75 per month.
"I have recovered my dignity in society," he says. "In addition, I have developed new skills thanks to the training of the Foundation and I am a better leader in the disability association from my community. The people recognize me not just for my disability but now for my skills. "
The strength of the sanghams
Vicente Ferrer developed the "sanghams vikalangula" or associations for the disabled, in the 70s. They have been one of the best tools to improve the lives of women and the disabled. In addition to developing leadership skills, the sanghams have taught disabled people how to navigate and streamline access to government services.
As a member of a community association for people with disabilities, Linga also acquired one of the 2,661 houses built for people with disabilities.
"I finally have a decent home," he says. "In my previous house snakes and other dangerous animals came."
Additionally traditional houses have multiple risks for safety and security. Thatch roofs often catch on fire, and need to be rebuilt annually as a result of the heavy monsoons.
Linga's home and career have given him the chance to break all stereotypes. He is now married and has a son.