Biking Around the World for Education
imatge: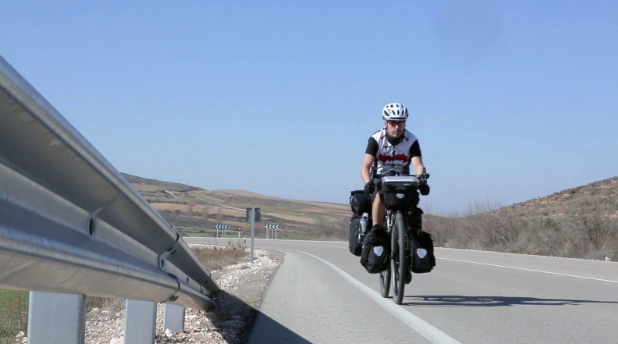 News - What's happening?
16-06-2017
The Vicente Ferrer Foundation USA (VFF USA) is thrilled to announce the save-the date for our annual gala, "Recipe for Empowerment" as October 6th, 2017.
15-06-2017
Are you interested in traveling to India?
Every journey begins somewhere and for Fran Ventura, a  bike enthusiast, his journey around the world began when he decided to sponsor a child with VFF. Fran met Nandini through  letters exchanged in the VFF child sponsorship  program.

Nandini is from a small village, Byrepalli, about 75 miles from the VFF office in Anantapur in Andhra Pradesh. He launched his quest to ride his bike around the world, connecting people across continents and creating awareness about how simple it is to change a child's life. Throughout his journey, Fran has been sharing his adventure via letters to Nandini.  

When Fran arrived in Anantapur, he was overwhelmed by the impact his contribution had in the community and Nandini's life. In rural areas, more than 60% of children drop out of school after fifth grade as they generally support family businesses and cannot spend over an hour each way walking to school. High schools for many students in rural areas can be 3 to 8 miles away from their villages. Biking provides students with a safer, faster and more affordable commute, which has significantly increased enrollment as well as attendance in schools where VFF works.
As an avid biker, Fran decided that by traveling around the world he could get more people involved. Fran began his epic "Journey to Anantapur" and continues the next phase of his bike tour with a 3,500 mile ride along the American West Coast from San Francisco, California, to Anchorage, Alaska with the support of Grip Unlimited Bags..

Grip Unlimited and Fran Ventura are helping VFF provide bikes to children in villages across rural India. VFF has supplied more than 7,000 bikes. You can to join Fran to help us reach even more talented students..
Follow Fran Ventura's Ride with VFF on Facebook
Contribute to Send a Kid to School