Five Tips for Traveling to Incredible India
imatge: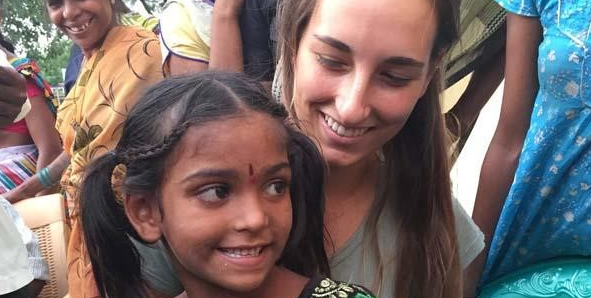 News - What's happening?
16-06-2017
The Vicente Ferrer Foundation USA (VFF USA) is thrilled to announce the save-the date for our annual gala, "Recipe for Empowerment" as October 6th, 2017.
15-06-2017
Are you interested in traveling to India?
Are you interested in traveling to India? India is many things. It's chaotic, bamboozling, intoxicating, crazy, exasperating, wonderful, squalid, beautiful, daunting, overwhelming, and fantastic. All at the same time, India is these things and more. How can you possibly prepare yourself for a trip to this marvelous land? Whether you are taking the ultimate travel plunge of going to India for the first time, or you're a returning visitor, follow these simple tips to get the most out of your trip.
#1 Wear Sunscreen & Watch What You Eat
You have a full adventure ahead of you, so you don't want to get sidetracked by any physical mishaps. First, pack your sunscreen. India's temperatures can exceed 100 degrees any month of the year, so you'll want to protect your skin and stay hydrated. But watch what you eat and drink to avoid an upset stomach. Never drink tap water, and steer clear of any food that may have been washed with it. As a precaution, avoid ice, ice cream, salads, and fruit you haven't just peeled yourself. When you arrive in India, let your stomach adapt for a few days before branching out into the exotic temptations of street food. When buying food street-side, make a mental assessment. Are the owners freshly cooking the food or could it have been sitting there for a while? Is the stall busy with lots of customers or only attracting hoards of flies? Stick with your instincts and you will stay out of trouble!
#2 Visit the Temples Shoeless. A highlight in Indian culture is exploring the beautiful temples across the country. But you may not know that local protocol calls for you to remove your shoes at the temple entrance. Don't worry about them getting stolen. Every temple has a flower shop at its entrance, and that's the safest place to leave your footwear during your visit. The shops have a vested interest in making sure no one steals your shoes!
#3 "Yes" Means… A Lot of Things.  Culturally in India "yes" can mean "yes," but it can also mean "I don't understand."  A driver or shopkeeper may want to please you, yet may simply not understand what you're saying, and so may say, "yes."  A VFF American friend who has been working in India for 10 years says that he "doesn't take yes for an answer!" Don't be afraid to repeat your comment or question, make use of someone who may speak both languages, and double check that you are being understood.
#4 Patience! You're on Indian Time.
You may well find yourself waiting half an hour in India when your friend has assured you they will be five minutes. Compared to life in the US, some Indians may have a laissez-faire attitude towards punctuality. For some it's even a point of pride that they are not ruled by the clock. Plus traffic and other interruptions can make it challenging to be on time. So sit back, relax, and have a flexible schedule. Also, in advance you should check the hours of operations for any places you will visit. Many government offices and shops close during the day for lunch, so you want to plan your day accordingly.
#5 Visit Us in Anantapur!
Last but not least… Don't make the mistake of only visiting India's major cities and tourist attractions. You will miss getting a broader view of this splendid country. Come visit VFF in south India to experience amazing empowerment happening in rural India. You'll see first-hand how a well-built home for a family, a micro-business that empowers women, prenatal care that leads to healthier babies and mothers, and other solutions can help lift up and sustain communities for generations to come. Our Travel for Change program offers a free multi-day package including local ground transportation, lodging in a modest private bungalow, meals, and guided visits of local programs and attractions. VFF can also connect guests with affordable local transportation from major cities in India or to connect with tour packages, as needed. Don't settle for an ordinary vacation! Add adventure and purpose to your India trip, and you will leave with incredible stories to share and new friendships to treasure.
Ready to book your trip? Get started with our Travel for Change program.