An Eye-Opening Visit to India
imatge:

News - What's happening?
16-06-2017
The Vicente Ferrer Foundation USA (VFF USA) is thrilled to announce the save-the date for our annual gala, "Recipe for Empowerment" as October 6th, 2017.
15-06-2017
Are you interested in traveling to India?
VFF USA's Executive Director Goes to Anantapur
As the newly hired executive director for VFF USA, I wanted to see for myself the breadth and depth of the Foundation's programs in India.
Earlier this month, I arrived in Bangalore, a massive city filled with extreme wealth, technology, and infrastructure. But the drive to Anantapur District, the region in the southern state of Andhra Pradesh where VFF does much of its work, paints a stark contrast.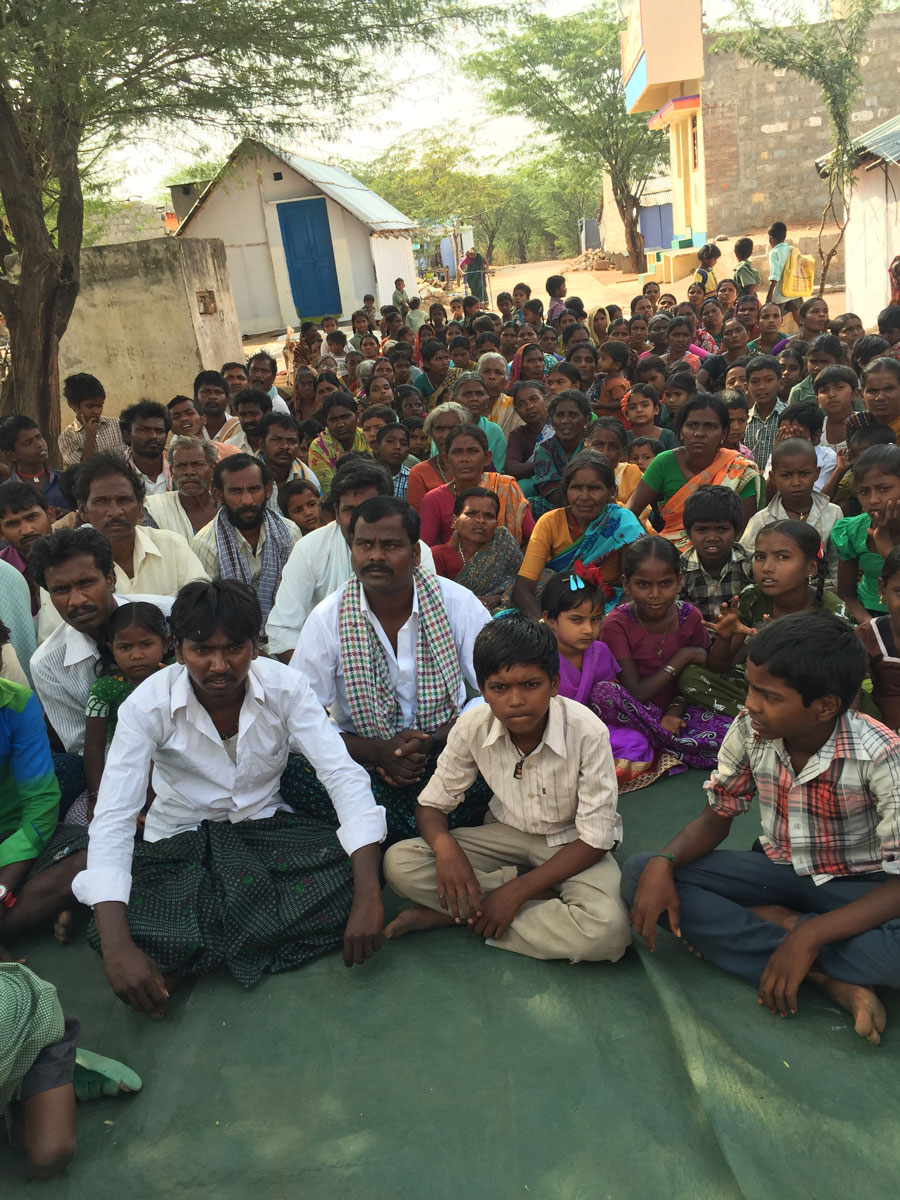 There are clearly two versions of India. One is a technology hub, the epitome of development. There other is very different.
Arriving at the Rural Development Trust (RDT) campus, where our staff live and work, I see a vision of the future. There is electricity, clean water and wireless Internet. I'm encouraged by the diverse livelihoods. The shared value of community and unity make it a special place.
Some days, I go to villages where we have been working for a long time. The transformation is obvious. Other days, I visit places where we are just starting to work. Here is where the "other India" hides under a constant, beating sun, and a sparse, desert landscape.
I leave India with an understanding that poverty has five key facets:
(1) Financial: These farmers have limited livelihoods. There is not much work beyond farming and there is limited diversity in their assets. Those who farm focus on one or two cash crops that limit their ability to recover from drought or other risks.
(2) Social: The sense of community is strong. This is their greatest wealth. Neighbors would do anything for each other. Communities are saving money together to tackle challenges.
(3) Human Capacity: Children are going to schools, attendance in primary school is almost equal for the first time ever for both boys and girls. Human capacity can be threatened when there is a health risk, but increased access to community health resources and stronger hospitals with deeply discounted services from VFF are helping to limit vulnerability.
(4) Environment: The dangers of natural disasters such as monsoons and droughts affect farmers and families disproportionately. Every year the water levels decrease and every year the Foundation explores opportunities to address erosion, deforestation, and sustainable agriculture.
(5) Political: The social structure in India keeps the poor silent and unengaged in participatory decision making processes. I have witnessed numerous women, the poor, and others who are traditionally excluded take a stand and insist for the rights that the Indian constitution guarantees them.
Together we can be the generation that ends poverty. As John Naisbitt said: "The new source of power is not money in the hands of a few, but information in the hands of many."