The Fight for Children's Rights
imatge: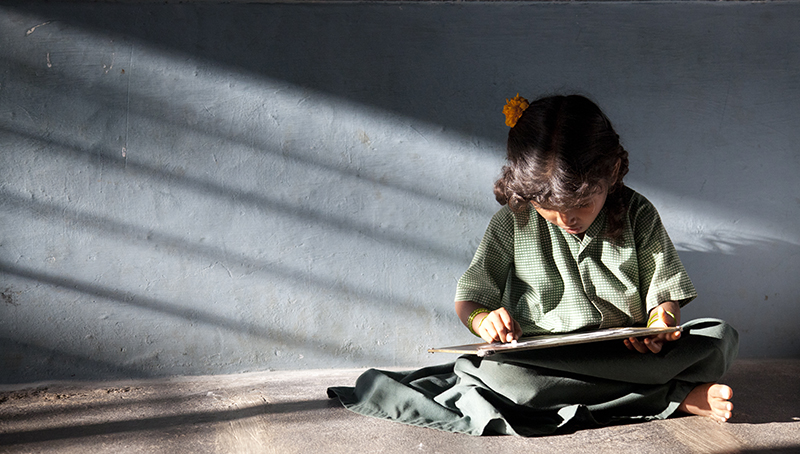 News - What's happening?
16-06-2017
The Vicente Ferrer Foundation USA (VFF USA) is thrilled to announce the save-the date for our annual gala, "Recipe for Empowerment" as October 6th, 2017.
15-06-2017
Are you interested in traveling to India?
Every week, children all across the globe pack their bags and head to school. It's a place for play, for learning and for growth. They develop skills that they can use into adulthood and make friends that they'll cherish forever. In the midst of persistent discrimination, school can be a safe haven.
School looks vastly different all around the world but VFF proves that it can be life-changing for children in rural areas of India.
The Gender Gap
Defending the rights of children begins even before birth. The preference for male children is a longheld cultural belief in many countries. Males are considered stronger than females, and more able to contribute to the family's livelihood. On the other hand, girls in rural India often leave home after they are married. Consequently, many parents take advantage of prenatal technology to learn the baby's sex and resort to sex-selective abortion, even though it has been banned in India since 1994. The statistics seem to support this. According to the 2011 Indian census, the proportion of girls born per 1,000 boys was 900 in urban areas and 946 in rural areas.
Quality of Public Schooling
Low school enrollment and the poor quality of public education are also big concerns. In India, 62% of children attended primary state schools in 2014, a decline of 10% from 2007-08, according to national statistics. For the rural poor and the disabled, just getting to the classroom can be a challenge.
Disabled children in India are often kept away from their peers, which also means they are prevented from going to school. "Parents tend to isolate children in their homes to protect them, eliminating all kinds of stimuli," says Miguel Barbero, VFF's occupational and disability therapist. "This is a mistake because it only accentuates their disability, preventing the development of all other capabilities."
Education for Children
Although child labor in India has been reduced in recent years, many vulnerable communities struggle to maintain education for their children during the peak farming season or in the event of seasonal migration for work. In order to ensure compliance of all children's rights, the government is implementing new initiatives. VFF has been involved in some of these efforts. We are collaborating on a project called Childline, which provides a hotline for community members to report abuse, exploitation, child marriages, and other challenges. The hotline connects children to social workers, trauma counseling, and a plethora of social safety nets.
Support VFF's Auction
Want to support VFF's efforts on behalf of children in India? Head over to our auction site and make a bid on some unique items. Have you ever dreamed of having an autographed Rafael Nadal racket? What about an FC Barcelona jersey signed by Neymar and Suarez? Want to take flamenco dancing lessons? Hurry, bid now! The auction ends on Oct. 24 at noon ET: www.bidpal.net/vffusa