Profiles From the Field: Arun Kumar
imatge:

News - What's happening?
16-06-2017
The Vicente Ferrer Foundation USA (VFF USA) is thrilled to announce the save-the date for our annual gala, "Recipe for Empowerment" as October 6th, 2017.
15-06-2017
Are you interested in traveling to India?
A Sponsored Child Fulfills a Dream to Join VFF
Even as a child, Arun Kumar knew he wanted to help others. After finishing his studies, the young man asked the Vicente Ferrer Foundation what he could do to contribute to its programs. Arun is now a community organizer working to promote sustainable agriculture. He is responsible for 13 villages in the Kuderu region in the southwestern Indian state of Karnataka.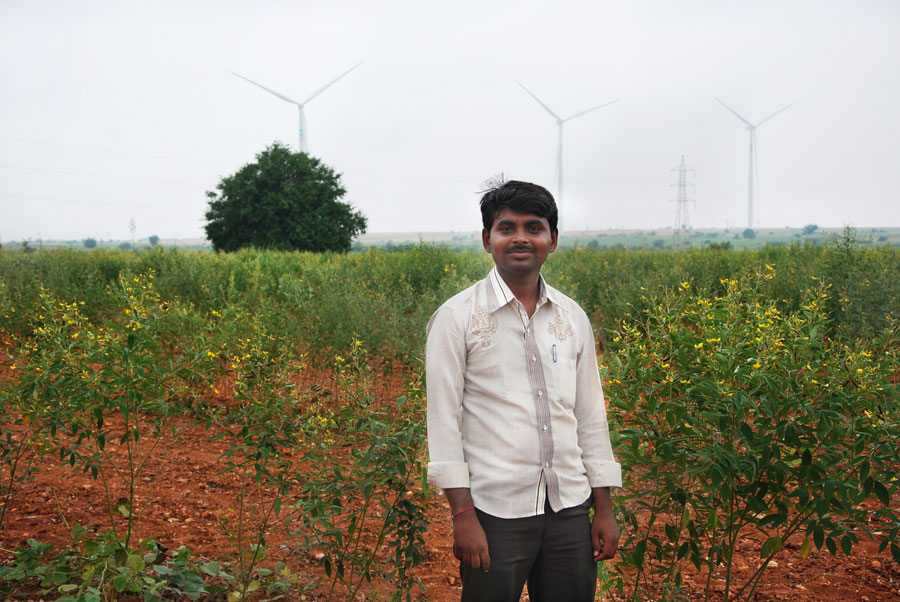 Arun experienced firsthand the work of the Foundation as a sponsored child with the organization and an active community member. In his hometown, the Foundation distributed fruit trees, built a dam, and supported public school children. For as long as he can remember he has wanted to join forces with the Foundation, which has done so much for his family and his community.
Why is sustainable agriculture so important?
Throughout southern India, families live and depend on agriculture. Our livelihood comes from the earth. It is essential to improve water efficiency and improve the fertility of the soil.
What are your priorities in this area?
All are very important. The drip irrigation program has an incredible short term and long term impact, not just for beneficiaries but also for the environment. This region is very arid, and has suffered from years of drought. So water rationing and smart use of water are very important for farmers and agricultural production.
What major changes can you appreciate in recent years?
Poverty in the region is changing; the improvements are tangible. Most importantly the population is becoming more aware of solutions, alternatives, and collaboration. Communities drive the progress we are making together.
You provide an important link between the people and the organization. How do you feel about working directly with the community?
This work makes me very happy. I bring water to the needy. I have delivered solar panels and irrigation systems. These programs have improved the quality of life and ensured that people are not as vulnerable.
Do you think the situation of rural women has improved?
Yes, it has improved. Years ago, there were no women on the streets and now they are the agents of change. Without women, the Foundation could not hold meetings in the villages! They are the most informed and most interested in participating in our programs. They have improved the economic situation of their families and for example, are responsible improved nutrition and income from milk cows.