Women Rising: Stories from the Women's Empowerment Initiative
imatge:

News - What's happening?
16-06-2017
The Vicente Ferrer Foundation USA (VFF USA) is thrilled to announce the save-the date for our annual gala, "Recipe for Empowerment" as October 6th, 2017.
15-06-2017
Are you interested in traveling to India?
In India, there are 52 women who need your support. Together, we call them the Women's Empowerment Initiative. They all live in Pedaballi Village in the Bathalapalli region of Andhra Pradesh.
VFF's partner, the Rural Development Trust, has been working with this group since 2010.  At first, the women were mostly confined to their homes and their only sources of income came from their husbands working in the fields. In this village, girls have been historically undervalued and even harassed.
RDT sought to change their fates by first organizing the women into self-help groups known as "sanghams." They were given access to the Women's Development Fund, which offers microloans so they can buy cows, sheep, buffalos and goats.
The women earn income by selling milk or rearing sheep for six months and selling them at double their original price. They can also access mini-banks that help build credit, and receive education through schools built by RDT.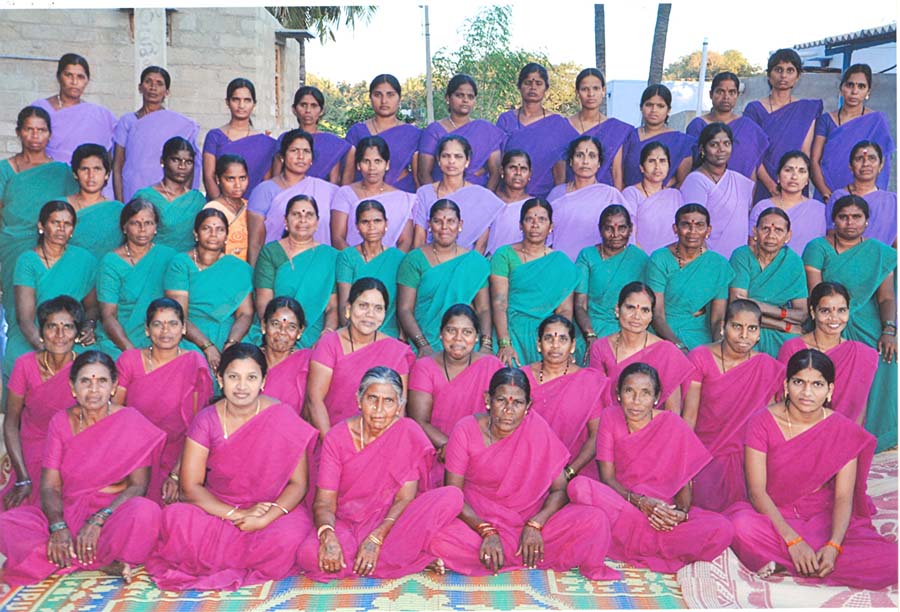 A sponsorship of just $15 a month for each of these women would transform their lives. By sponsoring all 52 women, we can transform an entire village.
Here are some stories of women from different areas who were sponsored and have gone through this experience. They represent the change that's possible when you choose to support one of these 52 women.
Nallamma, auto-rickshaw driver from Papampalli:
Nallamma joined the sangham 19 years ago and she is now the leader of her group. She worked hard to educate two daughters. Besides working in the field, Nallamma borrowed money from the Women's Development Fund (WDF) and bought dairy animals to produce and sell milk. She learned how to drive and bought an auto rickshaw thanks to a government loan and the WDF. Every day, she drives from Atmakur to Anantapur and makes a profit of 600 rupees per day (in the field, she would earn 100 rupees at most).
Sarojamma, chicken farm owner:
Saronjamma became a widow when her three sons were very young. Widows in India, along with their children, typically lose their home as it belongs to the husband's family. After joining the sangham, Saronjamma took a loan to buy kettle- her tea stand helped her save enough money to grow her business.  She then opened a petty shop and paid back her loan in record time. At her store, she started selling chicken meat and today she owns and operates a chicken farm to meet the demands of her customers. Helping her connect with community members, learn work skills, lead to #changenotcharity.