Spanish Ambassador Salutes VFF USA
imatge:
News - What's happening?
16-06-2017
The Vicente Ferrer Foundation USA (VFF USA) is thrilled to announce the save-the date for our annual gala, "Recipe for Empowerment" as October 6th, 2017.
15-06-2017
Are you interested in traveling to India?
Some organizations have "brand ambassadors." The Vicente Ferrer Foundation enjoys the support of bona fide ambassadors, including the U.S. ambassadors to Spain and India. The list keeps growing. 
In March, Ramón Gil-Casares, the ambassador of Spain to the U.S., invited Moncho Ferrer, program director of Rural Development Trust in India, to his home in Washington, D.C. The ambassador extended his invitation to contacts that he believed would support VFF's recently opened U.S. office. 
To all of the esteemed guests in attendance, Ambassador Gil-Casares announced that "the Vicente Ferrer Foundation is in the heart of all Spaniards."
Moncho Ferrer made a presentation on the Foundation's origins in India. He especially focused on the public-private partnerships with the Indian government through the new "Clean India" initiative, which promotes the construction of toilets in all villages. More than half of India's population does not have toilets in their homes, according to census data, leaving approximately 600 million people defecating in the open.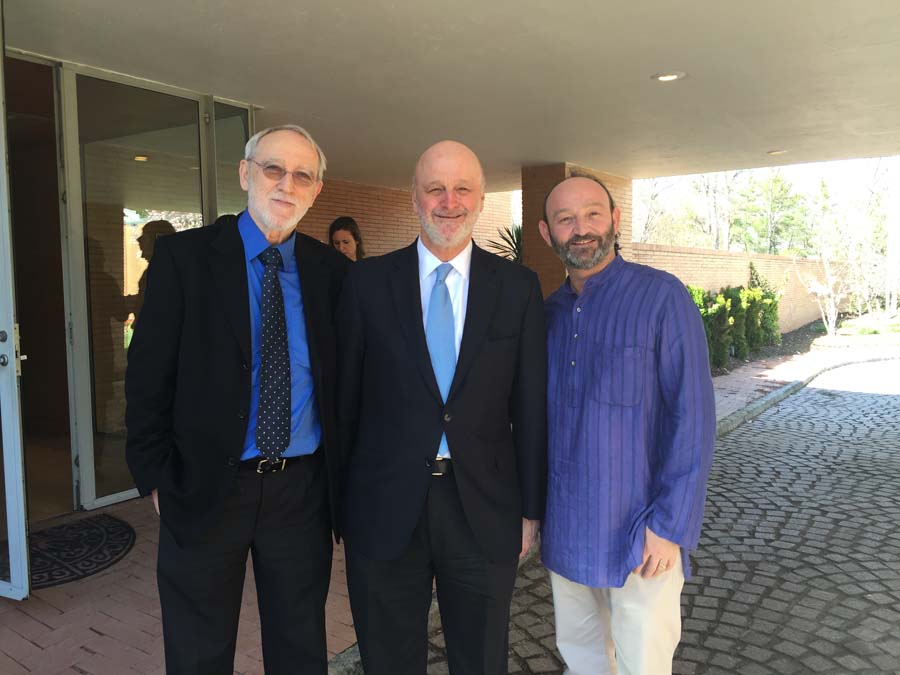 Between 700,000 to 1.2 million people clean out pits of excrement manually across the country. They are often forced to take up this unsavory task because of their caste. The government has contracted with RDT to not only build the toilets but also to work with communities to create awareness about the public health benefits of using toilets. We are thrilled to support community members in leading waste management programs and to connect them to government resources. 
The Vicente Ferrer USA office in Washington, D.C., aims to raise awareness of India's plethora of needs, and to develop partnerships to eradicate extreme poverty and empower rural communities in the Indian states of Andhra Pradesh and Telangana. Among the guests at the ambassador's home were Jordi Folgado, director of the Fundación Vicente Ferrer in Spain; Angelina Klouthis, VFF USA's new executive director; Natalia Olson-Urtecho of the U.S. Small Business Administration, Sif Thorgeirsson of Business and Human Right Resource Center, Dilip Ratha and Beatriz de Guindo of the World Bank, Martin Guirria of Kruger, Alex Ehlrich of the Austrian Embassy, and Cristina Fraile of the Spanish Embassy. Everyone shared their ideas for launching our new office and continuing to promote equality for all people in India.
"The U.S. office is a strategic location," Klouthis explained, "thanks to the power of the Indian diaspora and partnerships with businesses."