Moncho Ferrer- President of the Board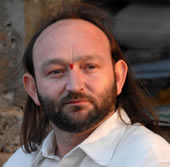 Moncho Ferrer, born in India, holds a degree in international relations from the University of Keele and graduated in 2017 from the Stanford Executive Program. He has dedicated his professional career to furthering the legacy of his parents – Vicente and Anna Ferrer — the founders of the Vicente Ferrer Foundation. He became the associate program manager in 2002 and alongside his mother has led the strategic vision as director of programs since his father's death in 2009. Through his work with the Vicente Ferrer Foundation, Moncho has spearheaded the "India for India" initiative to mobilize Indian citizens and institutions to fight poverty and marginalization, led humanitarian aid operations throughout India, launched innovative and inclusive sports programs for disadvantaged communities, and built strong linkages with community partners ranging from grassroots to governmental organizations. Since 2016, he has been the ambassador in Anantapur for the national "Clean India" campaign. In addition, he is on the advisory board of the Smart AP Foundation — an organization created by the Government of Andhra Pradesh to promote inclusive growth and equitable development throughout the state. He has also participated in the Voluntary Action Network India (VANI) — a platform for national-level advocacy on issues and policies confronting the development sector and on coordination and action to support and promote voluntary action in the country. Moncho serves on the board of the Stanford Executive Program Foundation. As shown through his efforts and accomplishments, Moncho whole-heartedly believes in the power of local community members to make change. He has served on the board of VFF USA since it's inception in 2013.
Jordi Folgado Ferrer- Board Chair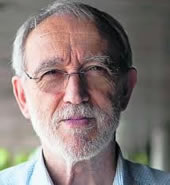 Jordi Folgado has been the director of the Vicente Ferrer Foundation (VFF) since 1999, when he left a successful career in the private sector to devote his life to VFF. However, he has been a supporter of the foundation since 1972, when he first traveled to India and saw firsthand the work of his uncle and the foundation's co-founder, Vicente Ferrer. Jordi is a leader in best practices for financial management and has seen the foundation's annual budget increase more than sevenfold since becoming its director. His management model is known for its simple structures, minimal levels of hierarchy, and a focus on improving the executive skills of all of the foundation's members. During Jordi's time at the helm, the Vicente Ferrer Foundation has also been nominated as a finalist for the Nobel Peace Prize. "There is no challenge we cannot achieve by working together" is his motto.
Luis Prieto-Portar – Board Chair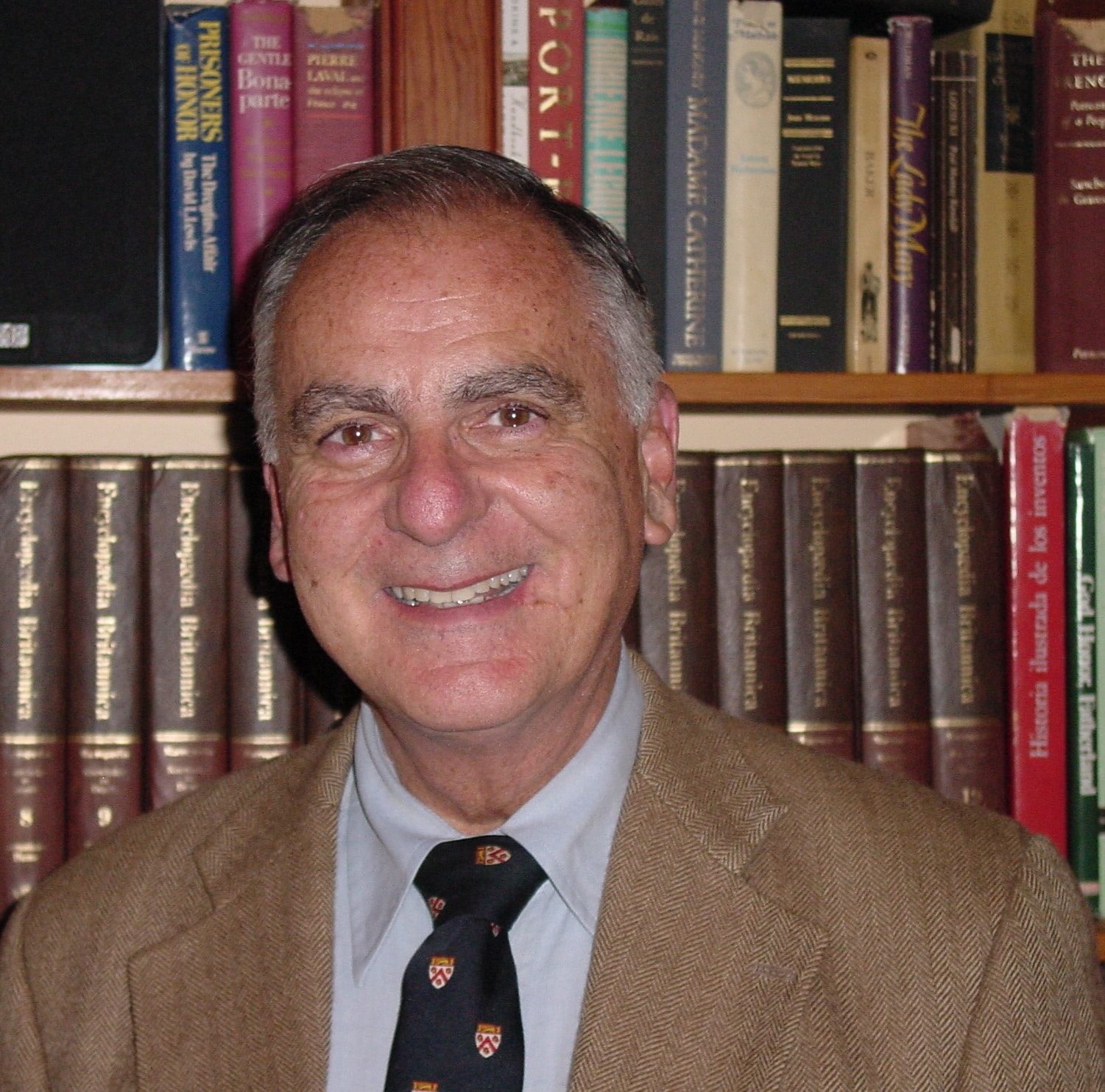 A graduate of Princeton University, Dr. Luis Prieto-Portar founded the Civil and Structural Engineering program at Florida International University, where he served as Chairman of the Department of Civil and Environmental Engineering from 1984 to 1989. He recently retired from his teaching position at the university to dedicate his time to being the CEO of Piedroba Consulting Group (a marine infrastructure consultancy firm operating throughout the Americas) and the president of Prieto Engineering Services (a geotechnical/structural firm). In his earlier career as a civil engineer, Luis managed a range of high-profile projects in the United States, Switzerland, Spain, and Argentina, including developing and executing Argentina's National Housing Program. He has also served as a special consultant for the International Association of Housing Science, which is a member of the United Nations and the United Nations Economic and Social Council. Luis has lived in Miami, Florida, since 1978, and is married with two sons.
Kerry Aradhya – Board Chair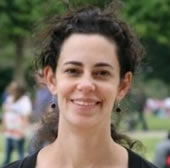 A graduate of Duke University and Baylor College of Medicine, Kerry has more than 15 years of experience as a science writer and editor in nonprofit, university, and hospital settings. She is currently a senior writer and editor specializing in global health, population, and nutrition at FHI 360, an international nonprofit organization with a mission "to improve lives in lasting ways by advancing integrated, locally driven solutions for human development." For years Kerry managed Family Health Research, a biannual research newsletter for health care providers, program managers, and policymakers in India and sub-Saharan Africa, and regularly contributed review articles and research updates to the educational journal Africa Health. As a board-certified editor of the life sciences, she has co-facilitated scientific writing workshops in India, Mali, Nepal, Rwanda, Tanzania, and the United States to help public health professionals prepare manuscripts for scientific and medical journals. Kerry has also published children's poetry in magazines such as Highlights High Five and Ladybug. She is passionate about the work of the Vicente Ferrer Foundation, especially its initiatives for children.
Martin Gurria- Treasurer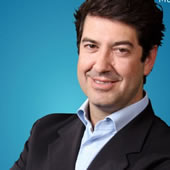 Martin has over 18 years of experience developing opportunities and managing deals in emerging markets, with focus in Latin America and Europe. Martin is cofounder of AgroBigData, and Ecotec Defense and is Senior Advisor for Grid2Grid's Latin American strategy. In the past Martin has managed multiple assignments with financing from multilateral institutions for his clients. He has also helped many different companies in raising project financing from multi lateral institutions. His areas of expertise include telecommunications, technology, trade, transportation, agriculture and economic development. Martin is a consultant in agriculture economics and technology with the World Bank and Inter American Development Bank. Martin is a PhD candidate for the University of Valencia in economics, he holds a Masters in international economics for the Paul H. Nitze School of Advanced International Studies (SAIS) of the Johns Hopkins University and a double bachelor from Bridgewater College (VA) and the University of Barcelona (Spain). Martin is a mentor in the MET Community and a board member of the US-Spain Executive Community (USEC). He is fluent in English, Spanish, Portuguese and working French. He is based in Washington DC. and Barcelona, Spain.
Xavier  Ruiz – Secretary
Xavier Ruiz is the non-executive Chairman of Atlantico Capital Partners. He is also the founding partner of RC Law LLP, a corporate and finance law boutique. Xavier is qualified to practice in New York (1998) and Spain (1982). Mr. Ruiz advises corporations on cross-border mergers and acquisitions, joint ventures, and corporate finance transactions, as well as on privatizations and concessions, with a focus on United States and Latin America.
Prior to joining Holland & Knight, Mr. Ruiz was a partner of K&L Gates's New York office (2011-2014) and the U.S. head of Garrigues, Spain's largest law firm (2005-2011). Previously, Mr. Ruiz was a partner of global law firm Baker & McKenzie, where he developed a 15-year career in Spain (Barcelona), Latin America (Buenos Aires) and the United States (San Francisco, Chicago and New York) thereby gaining a broad international transactional experience.
Mr. Ruiz has also served as Chairman of the Board of Directors of the Spain-US Chamber of Commerce in New York (2010-14). He currently holds the position of Vice-Chairman and Chair of Strategic Planning Committee of the Chamber. He is also an officer of Vicente Ferrer Foundation USA, a large non-governmental organization committed to eradicate extreme poverty in India.
Angelina Klouthis – Executive Director
Angelina Klouthis currently works as the Executive Director of the Vicente Ferrer Foundation (VFF USA). Her belief in harnessing the power of the market to drive philanthropy from "spare change to real change" guides strategic partnerships. She is exploring innovative solutions to end poverty in India through connections with individuals and businesses to create social value. Previously Klouthis served within the Office of Multicultural Affairs for the State of Maine. Through data driven decision making Klouthis coordinates strategic planning for continuous quality improvement. Throughout her career Klouthis has managed programs on a governmental level with USAID, the US State Department, Colombian Ministry of Labor and additionally a diverse portfolio of private foundations and businesses. Klouthis has over a decade of development experience and has designed and implemented training programs for grassroots organizations in Colombia, Niger, Haiti, Nicaragua, Cameroon, and in the US. She has worked directly with over 40 organizations in implementing social media strategies as a fundraising tool, grant writing, performance measures, transparency, sustainability, and community organization. Klouthis is fluent in Spanish and English. She has a BA in International Relations from Florida International University, a Post-Graduate Specialization in Organizations, Social Responsibility, and Development: International Development from the Universidad de los Andes.